Recording of Consultations for GP Training
As part of a new GPs training and assessment, they are required to submit a number of recorded consultations with patients so that the doctor's clinical, professional, communication and practical skills can be assessed.
This is known as the Royal College of General Practitioners' Recorded Consultation Assessment and is an important part of new GPs' training.
The recording of consultations is solely for training, education and assessment purposes. The recording, processing and storage of the consultation will comply with General Data Protection Regulations (GDPR) and is in line with guidance of the General Medical Council.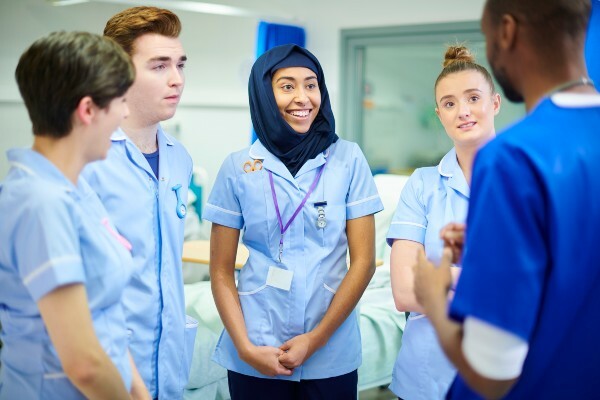 Prior to any recording, patients will be asked if they are wiling for either a telephone, face to face or video consultation to be recorded for this purpose.  This will never be done without the patient's prior knowledge and the patient has the choice whether the consultation is recorded or not.  The patient's care will not in any way be affected by their decision to consent or not to recording.
Patient's can also change their mind after the consultation and decide they would rather not have their consultation used in this way. Therefore informed consent will be sought before the consultation takes place, but will also be confirmed after the consultation is over.
At Courtside Surgery, we use the specialised IT platform called FourteenFish for the Royal College of General Practitioners' Recorded Consultation Assessment. The recordings are securely encrypted and stored on servers located in the UK and Ireland. FourteenFish use AES-256 encryption which is one of the strongest mechanisms available. All data to and from the FourteenFish system is encrypted using TLS 1.2 which prevents anyone reading or tampering with the data when it is in transit.  FourteenFish is ISO 27001 certified and audited by the British Assessment Bureau on an annual basis. This means that someone impartial and outside of the organisation evaluates their security management procedures.
Following upload to the FourteenFish system, patients can contact the RCGP for access and deletion of the consultation if they change their mind and decide they do not wish for the consultation to be used in this way.  Please ask the surgery for further information.
Recordings of consultations that are submitted for the RCA will be deleted on the day that the exam results are published.  Recordings that are uploaded but not submitted will be deleted after 26 weeks (182 days).
If you have any questions or concerns, please contact us.